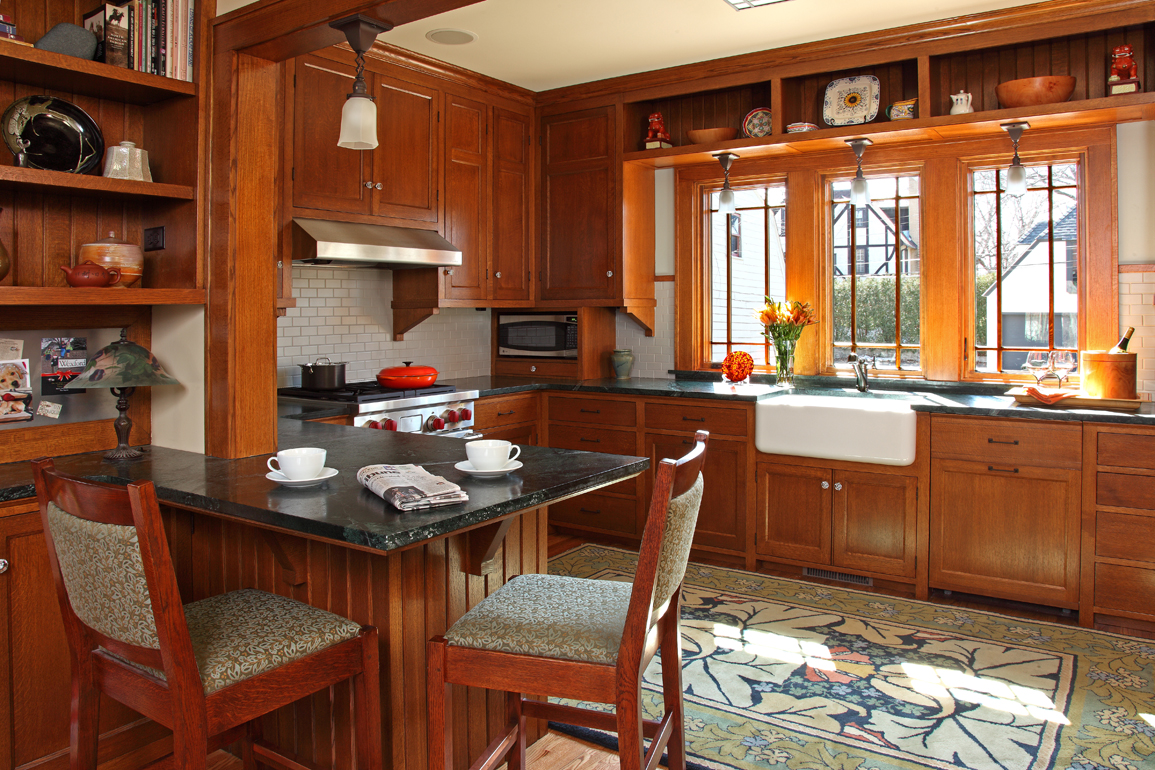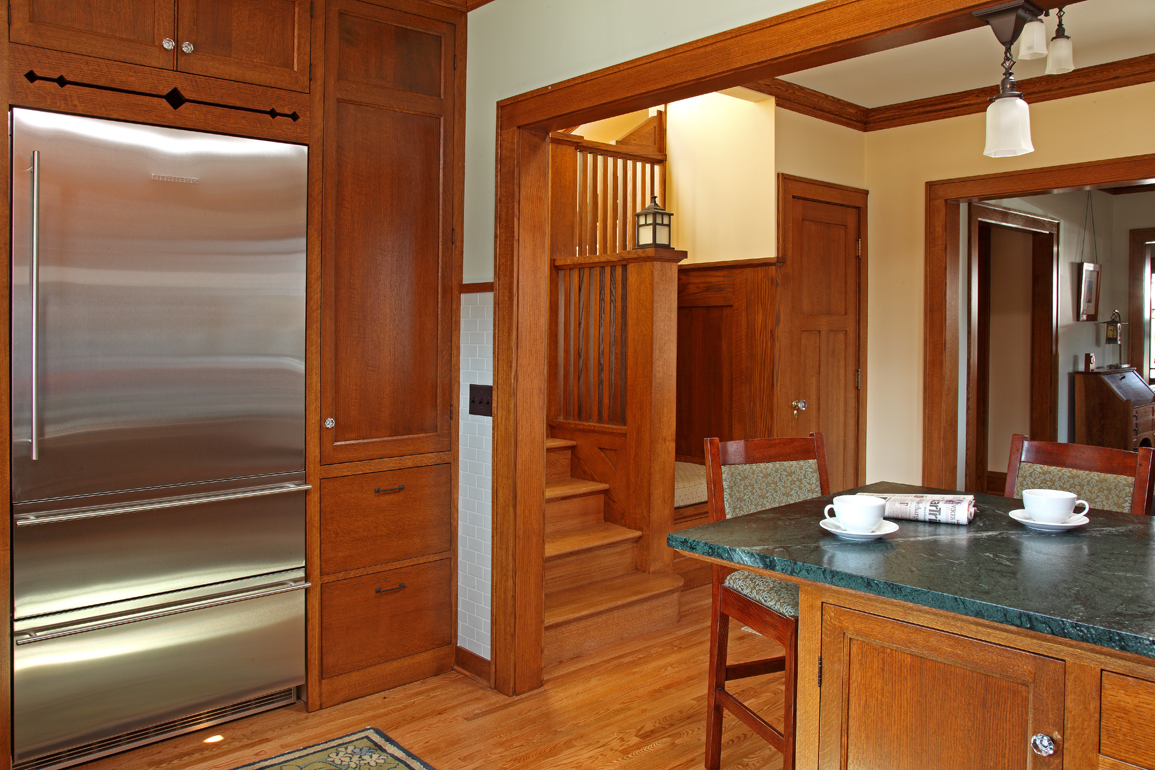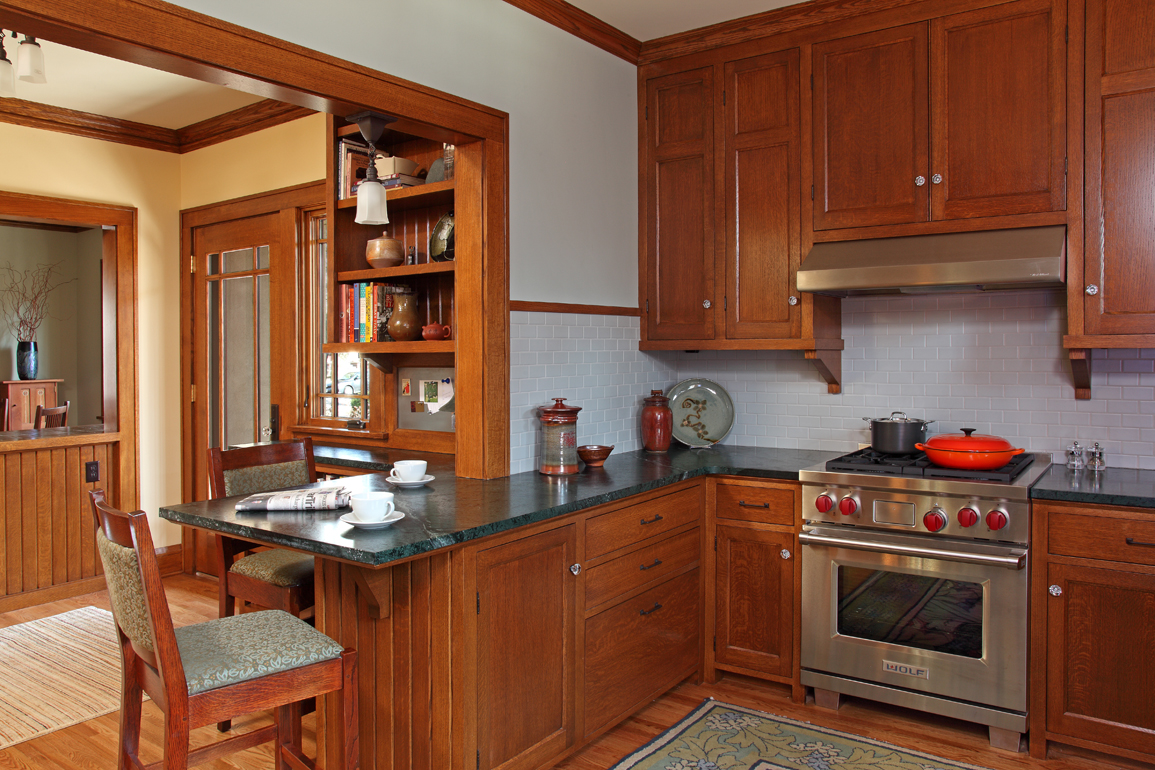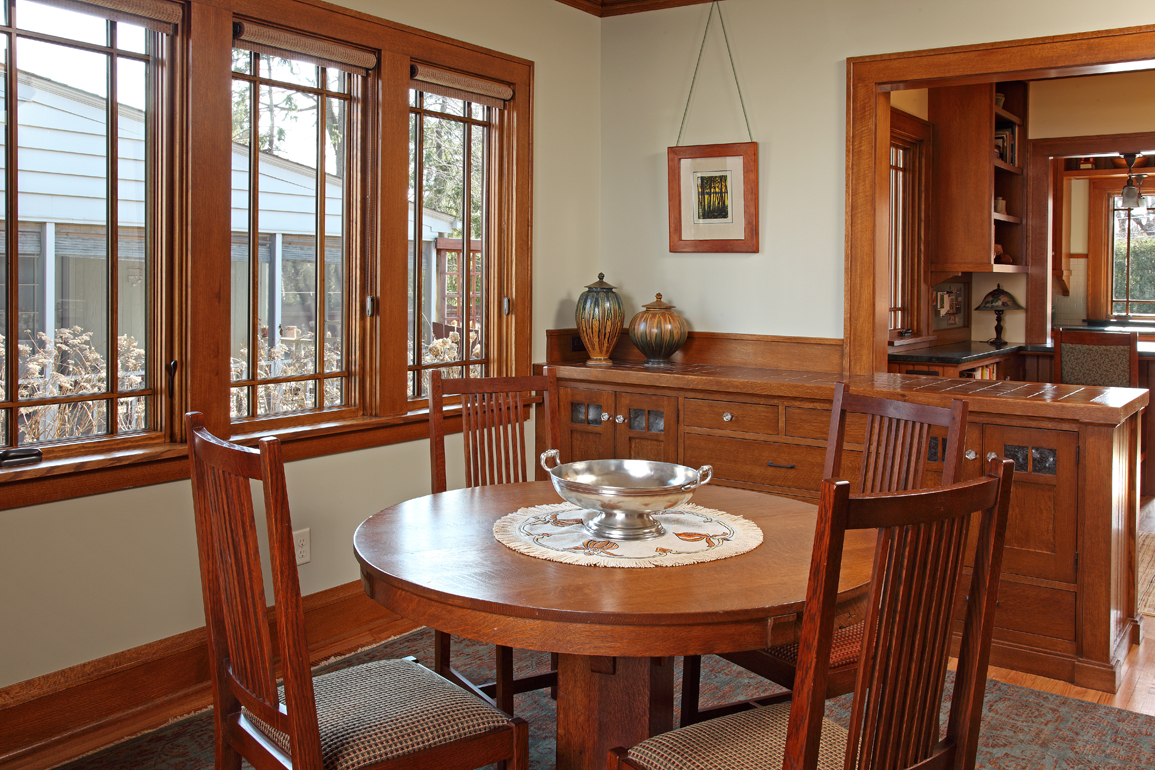 A Craftsman bungalow returns to its roots. Crown gutted the interior of this 1922 house, moved walls, windows, doors, stairways and the garage, renovated the exterior, altered rooflines, and rebuilt the first floor with period woodwork and finishes.
Bungalow photos courtesy of Greg Page Photography
A new coffee nook came to be after we dismantled and remodeled our clients' small kitchen. Built-in bench seating in the adjacent sunroom nook, custom cabinets and fine finishes including tile backsplash and marble countertops.
Golden Valley Master Suite
A midcentury modern home got a 21st century modern update with a new master bath and adjacent walk in closet, updated master bedroom, office and living room fireplace.
Linden Hills Main Floor and Second Floor Addition and Remodel
A rambler received a new identity when we built an addition on the second floor, remodeled the kitchen, master bedroom, bathroom and kids' bedrooms and bath. Modern construction with cedar, steel and glass.
One of Crown's many recent projects for camps involved extensive exterior renovations at this historic camp building, including remodeling the camp's administrative offices, camp store, meeting area and creating a downstairs recreation area for rainy day activities. Earlier work at the same camp included an addition to a camper cabin and building an arts and crafts center.